Arts world must address lack of diversity, says Labour's Chris Bryant
The shadow culture minister Chris Bryant has opened a heated debate, calling for the democratisation of access the arts and citing Eddie Redmayne and James Blunt as examples of the privileged elite. An 'open letter' was written by James Blunt in return, which can be read here. We support Bryant's argument that Fair Access to jobs in the arts are integral to the future of the sector; let us know what you think by joining the debate on Twitter.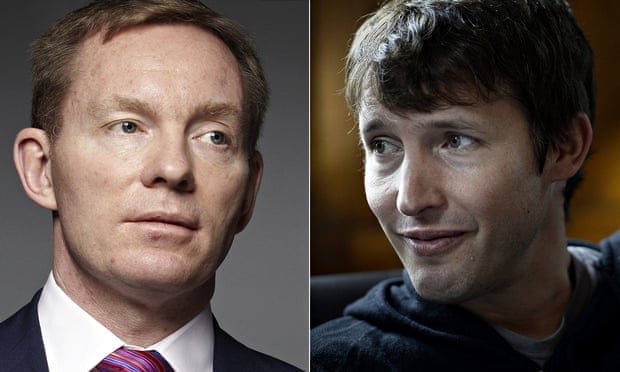 Photograph: Andy Hall/Rex for The Guardian
The arts world must address the dominance of performers like Eddie Redmayne, James Blunt and their ilk who come from privileged backgrounds, according to Labour's new shadow culture minister.
In his first interview in the job, Chris Bryant said one of his priorities if he became a minister would be to encourage diversity and fairer funding in the arts. In particular, he suggested that Labour would try to address a "cultural drought" afflicting areas outside London and the south-east because of lower funding, as well as encouraging the arts world to hire people from a variety of backgrounds.
"I am delighted that Eddie Redmayne won [a Golden Globe for best actor], but we can't just have a culture dominated by Eddie Redmayne and James Blunt and their ilk," he said.
"Where are the Albert Finneys and the Glenda Jacksons? They came through a meritocratic system. But it wasn't just that. It was also that the writers were writing stuff for them. So is the BBC, ITV, Channel 4, doing that kind of gritty drama, which reflects [the country] more? We can't just have Downton programming ad infinitum and think that just because we've got some people in the servants' hall, somehow or other we've done our duty by gritty drama."
The 33-year-old actor Redmayne attended Eton College, while 40-year-old singer James Blunt went to Harrow school in north-west London. Bryant's comments echo those of actor David Morrissey, who last year said the arts were being closed off to many young people by a culture of elitism.
"The truth is that people who subsidise the arts most are artists themselves," Bryant said. "That of course makes it much more difficult if you come from a background where you can't afford to do that. I'm delighted that Arts Council England have done more on their apprenticeship scheme, but I think a lot more museums, galleries, arts companies need to pay not just lip service to or tick the box of diversity, but embed themselves in a much wider community to increase access."
Bryant said Labour would not force the arts world to open up, but would strongly encourage those in the creative industries to look at the way people join the sector. "It is something the industry needs to do and we need to look at how the BBC fosters talent," he said.
"Sometimes it is just saying to arts organisations: what are you actually doing to extend your reach here, or is everyone just going to be an arts graduate from Cambridge?"
The problem does not just lie with those working in the arts world, but those who are consuming culture, he suggested.
Challenging theatres to increase their appeal to a wider range of social groups, he said: "It's great to have a £10 a ticket system, but if all the £10 tickets are being sold to people who were buying them for £50 the week before, then that's no great gain. I'm not going to tell the National Theatre how to do its ticketing … but it's always fascinated me that the National Theatre has no windows out on to the community in which it sits, just windows on to the Thames."
……………
Read the full article in The Guardian here, including James Blunt's open reply and Bryant's subsequent response.